...
this
: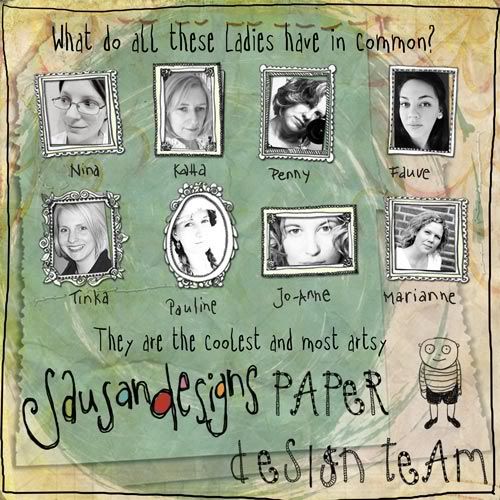 I am jumping for joy and SO prowd to be a part of
Sausandesigns
' new adventures. For those of you who wonders who Sausan is, she is an incredibly talented German girl, who has been designing funky digital scrapbooking products for a long time. She has quite a big name in the digital world, but now launches her first two analoge paper collections and 6 sets of übercool stamps. You can get a quick look
here
, and an even better look
here
. And if you like the design team presentation above and maybe also the cute little frames, you might want to check out her
digital collection
too..... As for the design team, she was looking for 4 to 6 designers but ended up with 8, some of them I already know from cyberspace, some I can't wait to get to know better. They are all amazing artists and I love what I have seen so far. Yoohoo!!!